In the Vineyard, we love to tell stories! God is at work and in recognising and sharing this, we give him the honour and glory that he deserves. 
Stories of miracles increase our faith and remind us of what's possible. Stories of risk-taking spurs us on to do the same. Stories of local churches serving their communities encourages us to look outwards in our own context. Here are the stories we have been telling in the Vineyard movement through May!
Community Generosity (West Auckland Vineyard Church)
We are so encouraged by how local churches are being the hands and feet of Jesus in this time. This is one brilliant story of just that!
Signs and Wonders in Wokingham (Wokingham Vineyard)
Even in lockdown God is on the move! Read this story from Wokingham Vineyard in full here.
Three Healings Online (Belfast City Vineyard)
Though we can't physically meet together, God is continuing to move in powerful ways. Last week we heard three stories of healing from Belfast City Vineyard – healing from vertigo, joint pain and knee pain, all via their live streams!
I recorded a prayer, commanding vertigo to go and for the person to be healed, and sent it to them. They responded two hours later to say they had noticed a remarkable difference and they were able to get out for a walk.
Read the full story here.
Packed Lunches for the Homeless (Southend Vineyard)
It has been amazing to hear so many stories of local churches supporting the most vulnerable in their cities during this time. We loved this story from Southend Vineyard!
Care for a Care Home (Hull Vineyard)
How do we reach out to the most isolated in lockdown? Hull Vineyard got creative and did just that!
Feeding Families in Aylesbury (Aylesbury Vineyard)
Local churches are finding creative ways to serve their cities at this time and we love hearing about it!
Jesus Met Me on the Frontline
There is pain and suffering right across our communities. Lucy, a physiotherapist, has been serving on the frontline through this pandemic. You can read the full story about how Jesus met her in the middle of the struggle here.
Neighbours Collecting for Foodbank (Catalyst Vineyard)
It's exciting to watch our communities come together at this time. Below is a brilliant story from Catalyst Vineyard about generous neighbours building community.
Coming to Know Jesus in Lockdown (Causeway Coast Vineyard)
How do we tell people about Jesus in the middle of lockdown? This has been the question that lots of people have been asking in this season. Joel from Causeway Coast Vineyard decided that he would use his daily exercise to share Jesus' love with his community. It was amazing to hear about three incredible encounters that he had within the space of half an hour!
"In thirty minutes, I met three people eager and hungry to meet with God. I really think there is a harvest out there, and it's exciting!"
Head here to read the story in full.
Coming Back to Jesus (Vineyard 61)
Online services have provided a brand new space for people to connect with church. We love hearing stories of people coming to know Jesus through these platforms!
Can I Pray for You?
People are asking more and more questions about faith at this time. Social media is an incredible place to start this conversation!
Lockdown Stories: Volume One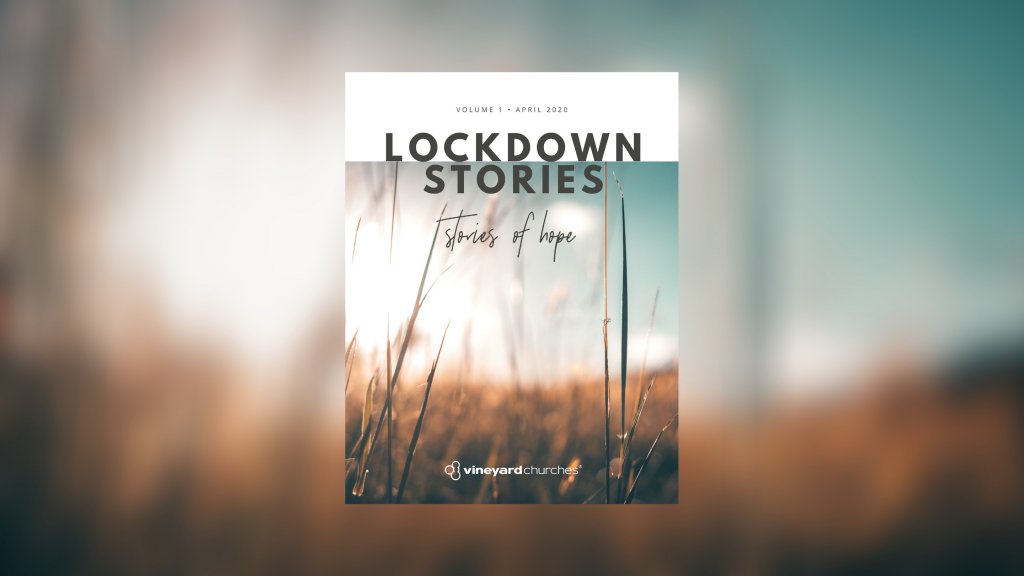 We have been hearing story after story of God at work and wanted to collate these to inspire and encourage you in this time. Last month we were so excited to launch Lockdown Stories: Volume One!
Do you have a story about what God is doing in your context? We would love to hear it! Please email us here.