Churches At The Heart Of Your Community
Join a growing movement
In England, Scotland, Wales, Northern Ireland and Ireland.
Churches Who Passionately
Worship
From the start of the Vineyard, we have made worship our highest priority, believing that it is God's desire that we become, first, worshippers of God.
Churches Who Love
Planting Churches
We love to plant, or begin new, healthy, fully functioning churches who in turn will also plant healthy churches.
Pursue your call with the Vineyard
COLLEGE
The Leadership College is a year-long part-time programme for those experiencing a compelling call to leadership, and a key step in our movement's pathway for leadership.
Study the Bible with Vineyard
THEOLOGICAL TRAINING
Vineyard Theological Training is a brand new series of filmed modules created to help train and equip you in the richness of the Bible and the Kingdom of God.
Our Next National Event Is
The Vineyard Leaders' Gathering
This is the moment each year where leaders from around the movement gather under one roof, for the re-envisioning of hearts, the stirring of the Spirit and the regathering of a family. Whether you are a seasoned pastor or a newly-appointed ministry leader, you are invited to come and join an expectant tribe as we gather around God's presence.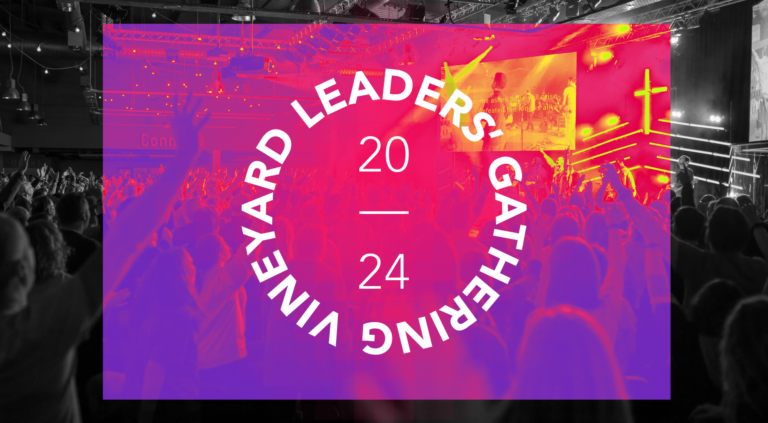 Vineyard Churches UK & Ireland
FIND A CHURCH
There are over 120 Vineyard churches in the UK & Ireland and you would be so welcome at any of them.