Now, more than ever, it is so important that we tell stories about what God is doing across our nations. Despite the uncertain times that we're in, God is on the move in powerful ways and throughout the month of April we had the joy of hearing some amazing stories! We hope that they inspire you and give you hope in this unprecedented time. 
Generosity in Difficult Circumstances (Farnham Vineyard)
We loved hearing about this act of kindness and generosity! It's amazing to hear how individuals are being Jesus to those in their communities.
Sharing Jesus by Text Message (Causeway Coast Vineyard)
We loved this story from Causeway Coast Vineyard – how amazing that God loves to use us and partner with us in his redemptive plans!
Virtual Church 'Felt Like a Big Hug' (Harrogate Vineyard)
It was a joy to hear how live streaming has been going at Harrogate Vineyard and how many people have been connecting with them!
Nurses and NHS workers who felt busy, distant and alone were able to connect, even from their workplace, and people isolated due to disability or illness were joining in. 
Read the full story here.
Livestream Healing (Life Vineyard)
God is not bound by time, space or technology and it's been amazing to hear how many people have been healed over the internet!
Live Healing Via Zoom (Vineyard 61)
Vineyard 61 refused to let the physical restrictions of lockdown impact their outreach and are still praying for people online and seeing the miraculous!
Overnight Healing from Coronavirus (Wokingham Vineyard)
We were totally blown away by this story of miraculous healing that came from Wokingham Vineyard. God hears our prayers and works miracles!!
Read the full story here.
Digital Invitations & Lives Surrendered (Riverside Vineyard)
We heard the wonderful story of how one boy, after reading "How to Pray' by Pete Greig, prayed a simple prayer which led to huge Kingdom impact!
Emergency Food Supplies (Life Vineyard)
Life Vineyard have turned their building in Wallsend into a packing and distribution centre for emergency food to meet the practical needs of those in their community.
Three Healings During Online Church (Kingdom Vineyard)
We've loved hearing how God has been showing up in people's homes as they connect with online church platforms. Caitlin shared with us what's been happening in St Andrews
"On Sunday 5th April, a number of our team were praying during our online service and felt like God wanted to heal people with pain in the right side of the body. We shared this at the end of the service and prayed for healing. What followed was three stories of different people being healed in their homes!"
Head here to read the story in full.
Celebrating Easter with Neighbours (Salisbury Vineyard)
This brilliant story came from one guy at Salisbury Vineyard who wanted his neighbours to engage with Easter this year and took a brave and courageous step of faith!
Baptised in Lockdown (Catalyst Vineyard)
One student at Catalyst Vineyard in Aberdeen refused to let lockdown stop her from taking the step and getting baptised! Her parents and siblings came along and baptised her in the sea by her house.
Providing for the Homeless (Southend Vineyard)
We have loved hearing stories about how Vineyard Churches are partnering with what's going on in their city to respond to local needs and share hope. Southend Vineyard have been providing food and essential items to those in need – read the story in full here.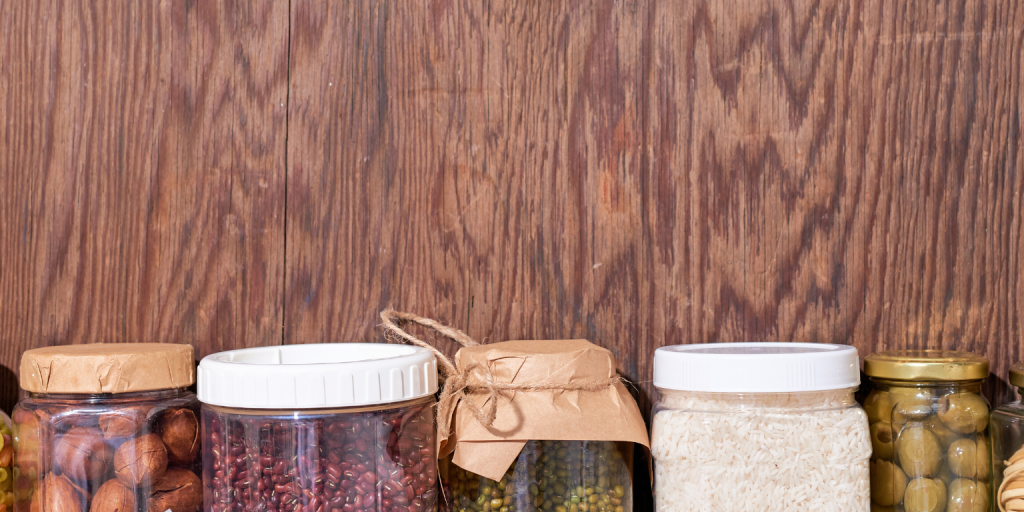 Lockdown Stories: Volume One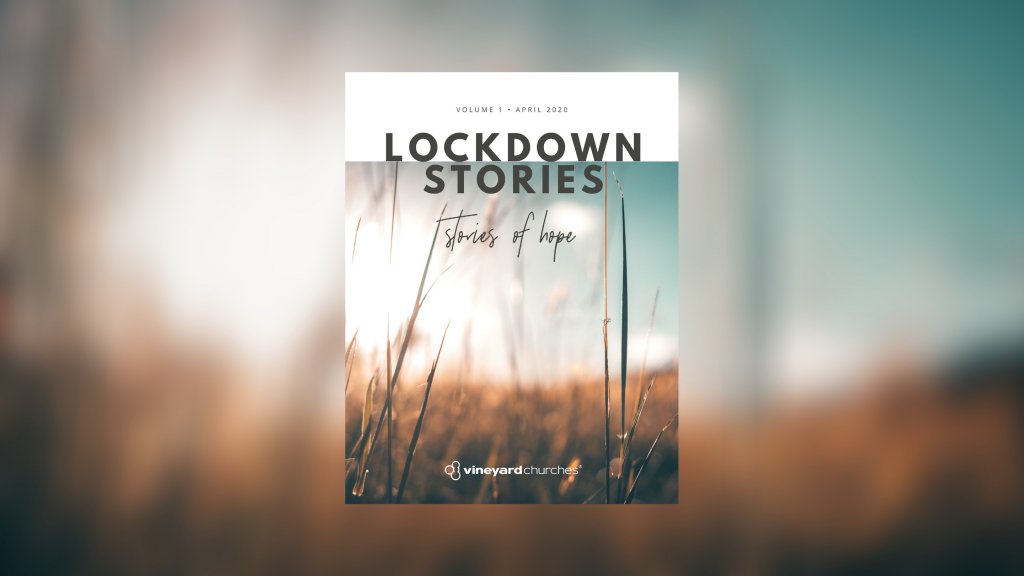 We have been hearing story after story of God at work and wanted to collate these to inspire and encourage you in this time. Therefore, this month we were delighted to release "Lockdown Stories: Volume One".
We've loved hearing so many stories over the last month and we know that God is still very much on the move even in this strange time. We might be restricted physically but God never stops working and we can be confident that he is working all things for good!
"And we know that in all things God works for the good of those who love him, who have been called according to his purpose." – Romans 8:28
If you have a story that you'd love to share, please email us here.