In the Vineyard we believe that everyone gets to play, that everybody can live a naturally supernatural life. We love to tell stories of people stepping out in faith, taking risks and being the hands and feet of Jesus. Here are some of the stories that we shared in the Vineyard through June!
Toys for Children from Children (Catalyst Vineyard Church)
Catalyst Vineyard Church shared this story about the generosity of one little boy in their church family!
Migraine Healed (Harrogate Vineyard)
Even in lockdown God is on the move! We love this story from Nik and Maggie at Harrogate Vineyard.
Loving Our Neighbour (Winchester Vineyard)
The Bible tells us to love our neighbours. But what does it look like to love our neighbours and show kindness in the middle of lockdown? Here are some of the ways that people at Winchester Vineyard Church have been loving their neighbours.
Now we can pray for her at home and ask Jesus to heal the hurt and rejection that began in her childhood. We're excited for the next step with Jesus!
Read the full story here.
Kids Doing The Stuff (Life Vineyard)
In the Vineyard we believe that everyone gets to play! We loved this story from the Under 18's team at Life Vineyard.
How Over a Hundred People Have Come to Know Jesus Through One Church in Lockdown (Catalyst Vineyard)
We love to hear stories of people giving their yes to Jesus, and we've heard so many of these from Catalyst Vineyard Church in Aberdeen!
Partnering with the City (Mansfield Vineyard)
We just love to hear the stories of city-wide partnerships, like this one from Mansfield.
Instant Healing During Online Church (Kingdom Vineyard)
God is continuing to move in incredible ways!
The Kindness of God for a Grandma (Tiverton Vineyard)
We just love this story that illustrates God's kindness from Tiverton Vineyard.
God Shows Up in Online Uni Lectures (Kingdom Vineyard)
We love this story from Kingdom Vineyard in St Andrews about how God showed up in an unlikely place for one university student.
Inviting Neighbours into Generous Compassion (Riverside Vineyard Church, Feltham)
The provision of food has become a pressing need in this season. During lockdown, not everybody has been able to reach regular food drop-off points, so some churches have created neighbourhood drop-off points and made this a way they can connect with their neighbours. Andy Chapman, from Riverside Vineyard Church, shared how this has become an invitation for their neighbours to step into generous compassion.
They handed me an envelope containing £100 for food and a note with their email. Two days later, I emailed them to say a big thank you. They replied saying "We must be grateful for giving us an opportunity to help for such good work."
You can read this story in full here.
Lockdown Stories: Volume Two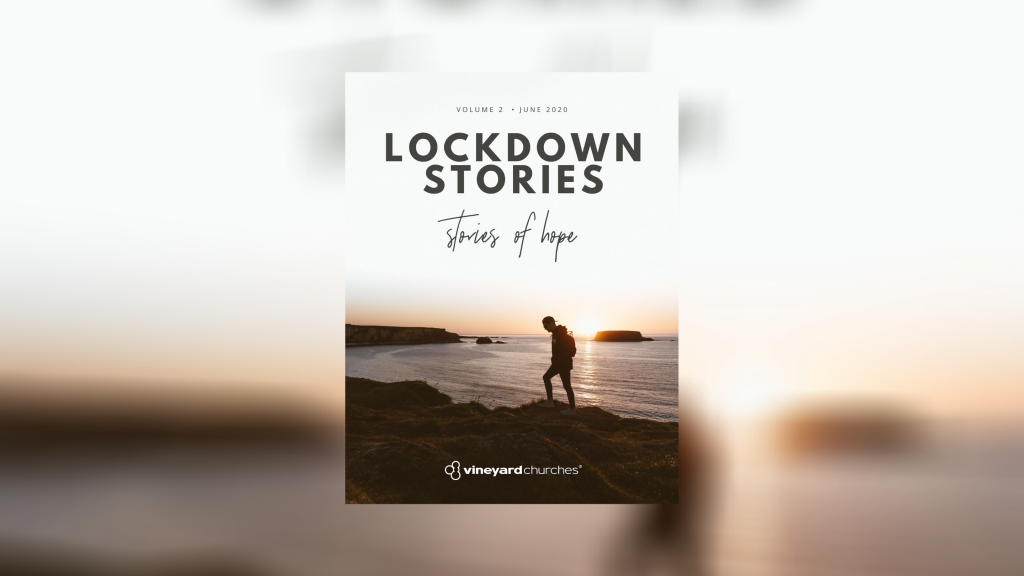 We have been hearing story after story of God at work and wanted to collate these to inspire and encourage you in this time. This month we released our second edition of Lockdown Stories. You can check it out below
Do you have a story about what God is doing in your context? We would love to hear it! Please email us here.