Aylesbury Vineyard Storehouse has been helping people in need since 1998. They began in a garage, before renting a shop for a season. In 2011 they moved into The Vineyard Centre where over 7,000 square feet is dedicated to their compassion initiatives.
They are a food and furniture bank and also provide children's clothing and baby essentials, but over the past year have, understandably, had to change how they have operated. We chatted to the team to find out more…
"Since the pandemic started in early 2020 we have seen a huge increase in demand for food. People who never thought that they would have to consider using a foodbank have become regular clients of ours.
In 2019 we gave away 6,040 food parcels, but in 2020 we gave away 10,507 parcels – a huge increase! We have some amazing volunteers who have been on hand to help with this huge jump in numbers. We just could not do what we are doing without the incredible support from the team.
COVID-19 meant that we had to dramatically change the way that we provided our foodbank service because we were unable to allow people into the building. Clients are provided with pre-packed food parcels which have enough food in them for 7 days. We also give them bread, milk and fresh fruit and vegetables when they're available.
Our amazing in-house chef, with the help of her kitchen team, has made well over 8,000 microwave meals to be given out as part of our food parcels. These have ranged from lovely curries to ready to go roast dinners. On a weekly basis, the Aylesbury Mosque delivers Halal meals to help us to provide good quality meals for our clients who have a Halal diet. They've so generously donated hundreds of meals over this past year!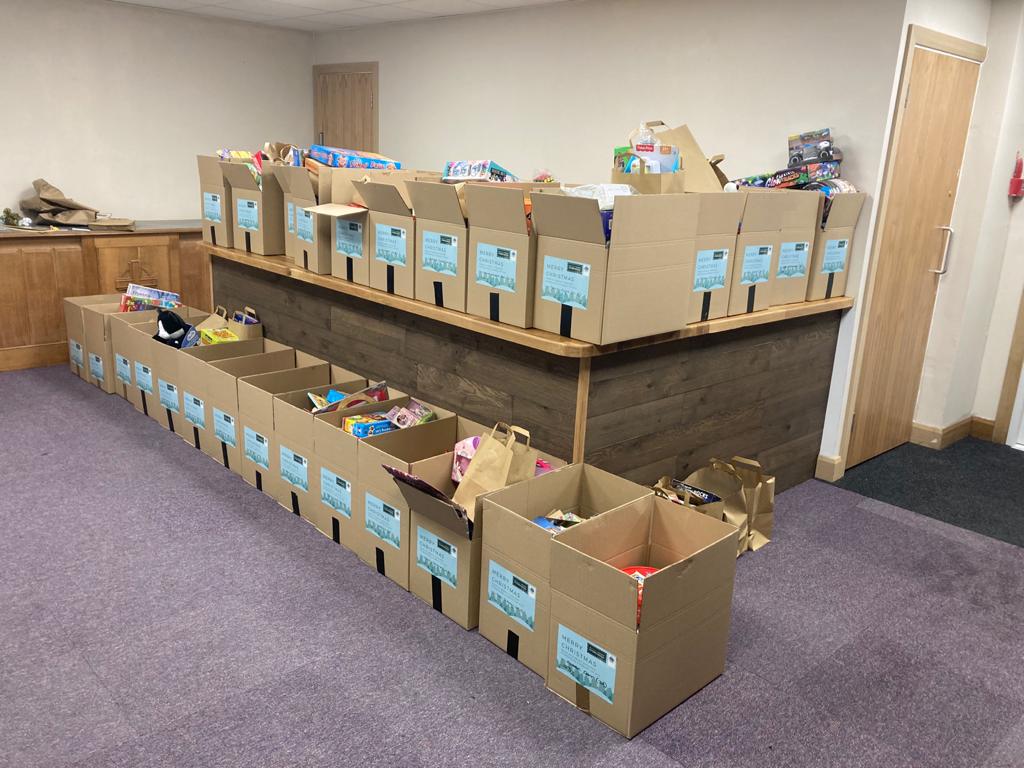 At Christmas, we were lucky enough to be donated 200 fresh chickens from a local business, which we were able to put together with fruit and vegetables so that we could provide our clients with a Christmas meal box. Included were some extra luxury Christmas food items and toys for the children. We gave away nearly 200 of these boxes to our clients!
We have been really blessed by supermarkets in the area, who donate food to us, which is close to its 'best before' date. This reduces the amount of food that goes to waste, but it has allowed us to give good fresh food to our clients.
As we come into 2021 we've noticed another increase in demand for food, but we're excited to see what God does, and how our community will so generously respond!"