November has seen some amazing stories of God moving across the UK & Ireland. We've gathered them below and we hope that they encourage you. Our God is on the move – how amazing that we get to be a part of it?!
Sharing Jesus Through Snapchat (DTI)
Social media can be described as a distraction addiction and source of anti-social behaviour, but it was the tool that Jesus used to reach one teenager! This incredible story came from DTI and you can read it in full here.
A Life Changed by Jesus – Rick's Story (Gateway Vineyard Church, Norwich)
The Alpha Course is designed to help people explore Christianity and each session looks at a different question around faith. This month we heard an incredible story of one guy whose journey towards Jesus began through an invitation to an Alpha Course. Watch the story below.
Last Minute Banquet (Hope Vineyard Oxford)
On Sunday Nights in the café, where Hope Vineyard Oxford meets on alternate weeks, the recent theme has been 'Jesus' Stories'. One week they decided to not just hear about a Jesus story but live one out. This video follows the adventure of this small group of people, who were inspired by Jesus' story of the 'wedding banquet' found in the Bible in Matthew 22. The team pulling this together experienced generosity and openness in Oxford, and those who accepted the invitation entered into this incredible story encountering a God who is accessible to all.
Social Media to Invite our Cities (Inverness Vineyard)
This story is from Inverness Vineyard who were blown away by the power of social media when it came to advertising their summer kids event!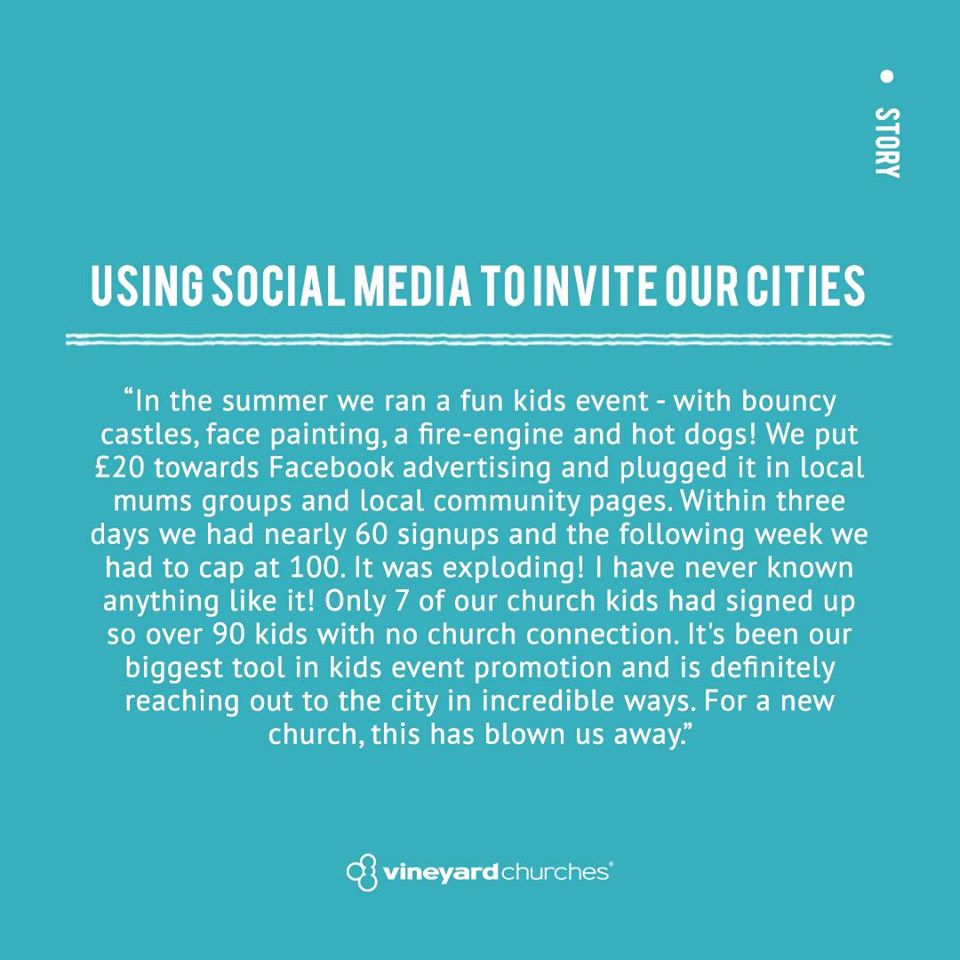 Personal Trainer to God's Trainer (Phil Crosby's story, Darlington Vineyard)
From time spent in the Army in Iraq, Kosovo and Bosnia, then coming to know Jesus, planting churches in the slums of Yangton and then moving back to the UK and planting a Vineyard church earlier this year in Darlington, Phil's journey of faith is inspiring! Read the story of faith, trust and obedience here.
Breakfast Club (Hope Vineyard, Oxford)
Hope Vineyard Oxford love to be creative and re-imagine how to present Jesus in ways that are meaningful within their current context. Recently, Katie told us about their Breakfast Club that they run on alternate Sunday mornings and it's amazing to hear how people are engaging!
Community Sunday (Birmingham Vineyard)
At Birmingham Vineyard, one Sunday a month looks a little bit different from the others. This month we heard about some of what they get up to on 'Community Sundays'. Read all about it here.
Jesus at the Door (The Cause to Live For)
This month we had our annual young adults conference, The Cause to Live For, which was an incredible weekend and the stories have been flooding in! One of the speakers, Scott McNamara, taught us the evangelistic tool, 'Jesus at the Door' and then took 160 people onto the streets of Nottingham to share Jesus using this method.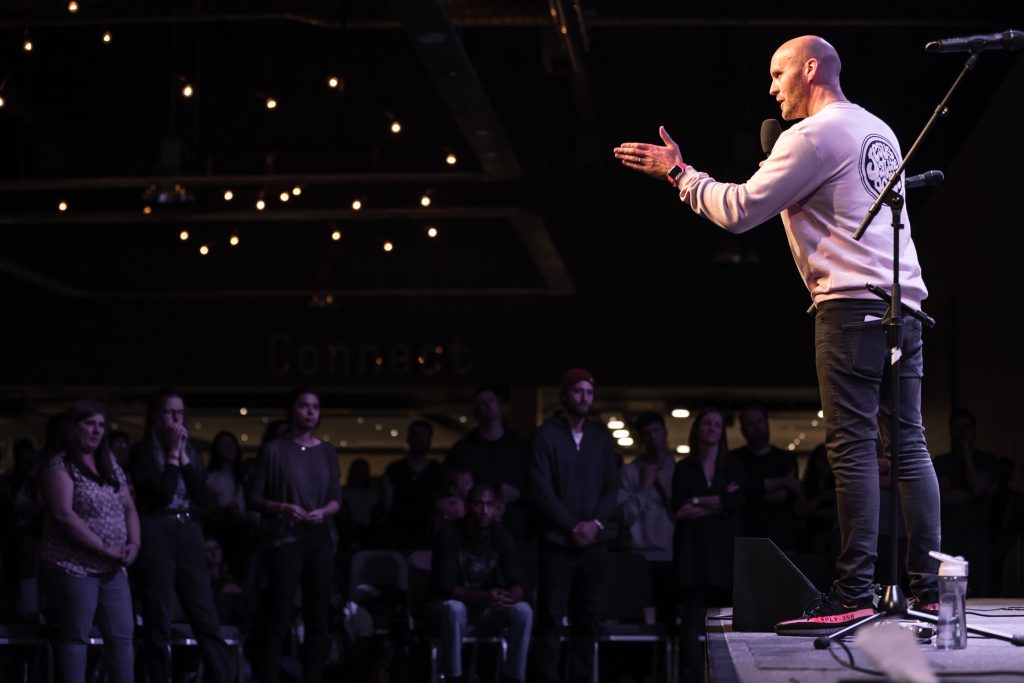 We loved this story from Dave at Riverside Vineyard about his experience on the streets at The Cause to Live For and then bringing home what he'd learnt!