We often underestimate the power of just taking the time to listen to one another, as humans often rush past one another with a hurried "how are you?", without lingering long enough to hear the response. 
In response to a growing need in their local community, Melton Vineyard launched a listening service for adults in May 2018.  We caught up with Joan Carter, the coordinator of 'Breathing Space' to tell us about the need and their response as a church.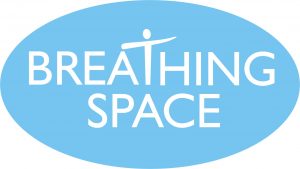 "Breathing Space was set up as a result of a passion to support Melton's local psychological and counselling services. Although the therapists in the Psychological services were doing the best they could, (I was one of them!) waiting times were longer than desirable. I felt God speaking to Melton Vineyard about "standing in the gap", and getting to action ourselves! 
Our vision was to provide a safe space for our community. Through our active listening service, people would feel valued, understood and accepted, and could experience the presence, hope and love of God.
We set to work and trained 12 listeners over a period of three months! It was really exciting as we prepared to bring the presence of God into our community through this listening service. We set up our referral system through our local Medical Practice, which serves a population of 39,000 people, and began to receive referrals from GP's, Nurses, and a Mental Health Nurse.
Breathing Space is a place of hope. Our clients have really appreciated the opportunity to talk freely and be heard, and we have received some incredible feedback, such as, "My listener has made me feel like a person who matters". 
Clients receive emotional support in times of crisis and distress. There have also been opportunities to pray for and with clients, which has been really special.
"The sessions helped me completely turn my life around and make the positive changes I needed to be a better person for my family"
"Thank you, Breathing Space for giving me time. This service is changing people's lives. I appreciate you all so much."  
We are so encouraged to hear the incredible impact Breathing Space continues to have in Melton Mowbray. 
If you are inspired by what Melton Vineyard have been up to, why not practise providing listening spaces for the people around you? Let's be people who take a moment, listen intently, ask great questions and respond truthfully. Let's be authentic to one another.