With the summer holidays now well and truly upon us, Vineyard Records UK have put together a list of four books that you should definitely find space for in your suitcase this summer.
1.  Do What Jesus Did – Robby Dawkins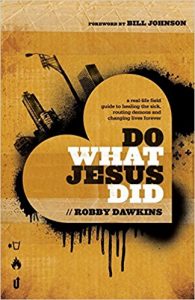 'The readers of this book are in for a ride. The pages are full of faith-building stories, and you, the reader, will find yourself asking, "Really"? Did that really happen? Did he really do this or that?" I have known Robby for many years, and I have watched him actually live out what he is sharing in these pages. Allow your heart to be challenged and empowered so each of you can go and do likewise.' ~ Phil Strout, Vineyard USA National Director
Dawkins shares dynamic, real-life instruction and amazing stories from the front lines of ministry, showing that believers carry the authority of the Son of God and the power of the Holy Spirit wherever they are. When we walk in the presence and authority of God, we will do what Jesus did.
Buy this book today from Vineyard Records UK.
2.  Thrive – Phil Strout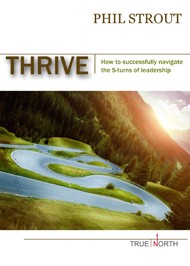 Leadership is a journey. Much like a road race, there are times when you can enjoy the speed and thrill of the straightaways. And then there are times when you have to navigate some incredibly challenging S-turns. In order to help people become effective leaders, we need to prepare them for all road conditions.
Explore what it means to be the kind of leader who can handle the challenging circumstances that come your way and not just survive but thrive.
Phil Strout is currently serving as the National Director of Vineyard USA, Phil brings over thirty-five years of experience in the areas of church planting and cross-cultural missions. Referred to as a "quintessential practitioner" for his work in Latin America and globally, Phil is not afraid to think outside the box and challenges others to do the same.
Buy this book today from Vineyard Records UK.
3.  How To Experience God: Encountering God In Worship – Dan Wilt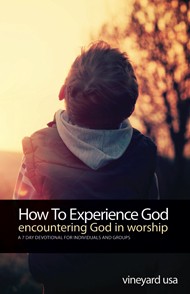 The high value of experiencing God in worship, one of the core values of the Vineyard movement across the decades, is one that we want growing deep in the heart of our individual church members.
With 7 accessible devotionals teaching historic Vineyard values in worship in fresh, accessible ways, this devotional experience will help you and members of your church understand what experiencing God in corporate and personal worship is all about.
Dan Wilt, M.Min. is an artist, author, musician, educator, songwriter, orator, and spiritual life writer. He is the Founder of WorshipTraining.com, a website serving over 20K worship leaders and influencers globally, and has taught on Worship Studies and Spiritual Formation in various colleges and universities.
Buy this book today from Vineyard Records UK.
4.  Weakness Is The Way, Life With Christ Our Strength – J.I. Packer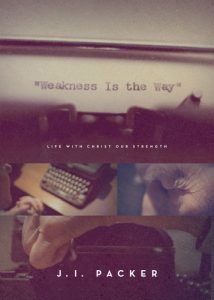 'For when I am weak, then I am strong' – 2 Corinthians 12:10
True Christianity embraces weakness as a way of life.
In these meditations on 2 Corinthians, the much-loved author and theologian J. I. Packer shows us how our weakness glorifies God – provided we look to Christ for strength, affirmation, and contentment in our own sin and frailty.
Now in his mid-eighties, Packer meditates on the truths of Scripture with pastoral warmth and deep insight, drawing on lessons learned from the experience of growing older and coming face to face with his own mortality.
Overflowing with wisdom gleaned from a life of obedience to Christ and dependence on his Word, this book will encourage you and direct you to our ever-present and all-sufficient God.