We are excited to announce our new National Worship Retreat venue for 2020!
We will be holding the new retreat at The Fairways Hotel, Dundalk, Ireland from 24th-25th April 2020!
The purpose of this weekend is to be a retreat. A place to find rest and renewal as well as envisioning for the journey ahead. We hope that people will leave feeling equipped, restored and passionate having encountered the dynamic presence of God.
To facilitate this we are welcoming some wonderful guest speakers and worship leaders, worshipping together and ministering to each other as well as engaging in some practical training to nurture our worship ministry.
This event is open to anyone who serves in a worship team in a Vineyard Church in UK & Ireland.
Speakers this year…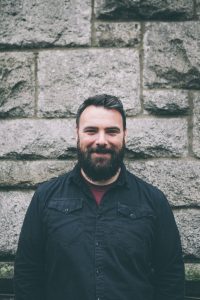 Eoghan Heaslip
Eoghan came to faith in his late teens – 26 years ago, and has been a part of Saint Catherine's Church, Dublin, ever since, first as a member, then as the Worship Pastor, and now as the Minister in charge.
Eoghan is a worshipper, an ordinated Minister and a songwriter, and has written and recorded on several albums including, 'Deeper Still' (2000), 'Mercy' (2002) 'Grace in the Wilderness' (2005) and 'Wonderful Story' (2008). He is most passionate about the church making faith personal, and then putting it into practice.
He is married to Becky, and they live in Dublin with their three amazing daughters, Rachel, Abigail & Evelyn.
Jesse Duley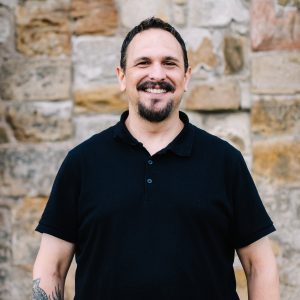 Jesse is Worship Pastor at Kingdom Vineyard in East Fife, Scotland. Originally from London, he has lived in Scotland since 2005. Since meeting Jesus in 1995, his boundless enthusiasm for good music and good theology has been put to work developing healthy worship practice and inclusive ministry environments.
He's been involved in a wide variety of secular and Christian musical settings, and he recently received a degree in theology and biblical studies at the University of St Andrews. His passions include studying apocalyptic literature, motorcycling around the Hebrides, drinking whisky, and listening to a mixture of Nordic jazz, prog metal, avant-garde rock, and Motown.
Location/Venue
Dundalk, Ireland
Cost
£120 - £265

Ticket options on the booking page below.
Logistics
Details will be emailed out as we confirm plans nearer the time. The Retreat starts with dinner on Friday evening at 7pm and end at 9.30pm on Saturday evening.